100% Safe & Genuine
We sell Medical Grade Skincare which are sold by doctors only.
Get $100 off treatment
Refer a friend and enjoy $100 off for both of you.
VIP Membership Benefits
Enjoy special bonuses and unique discount coupons.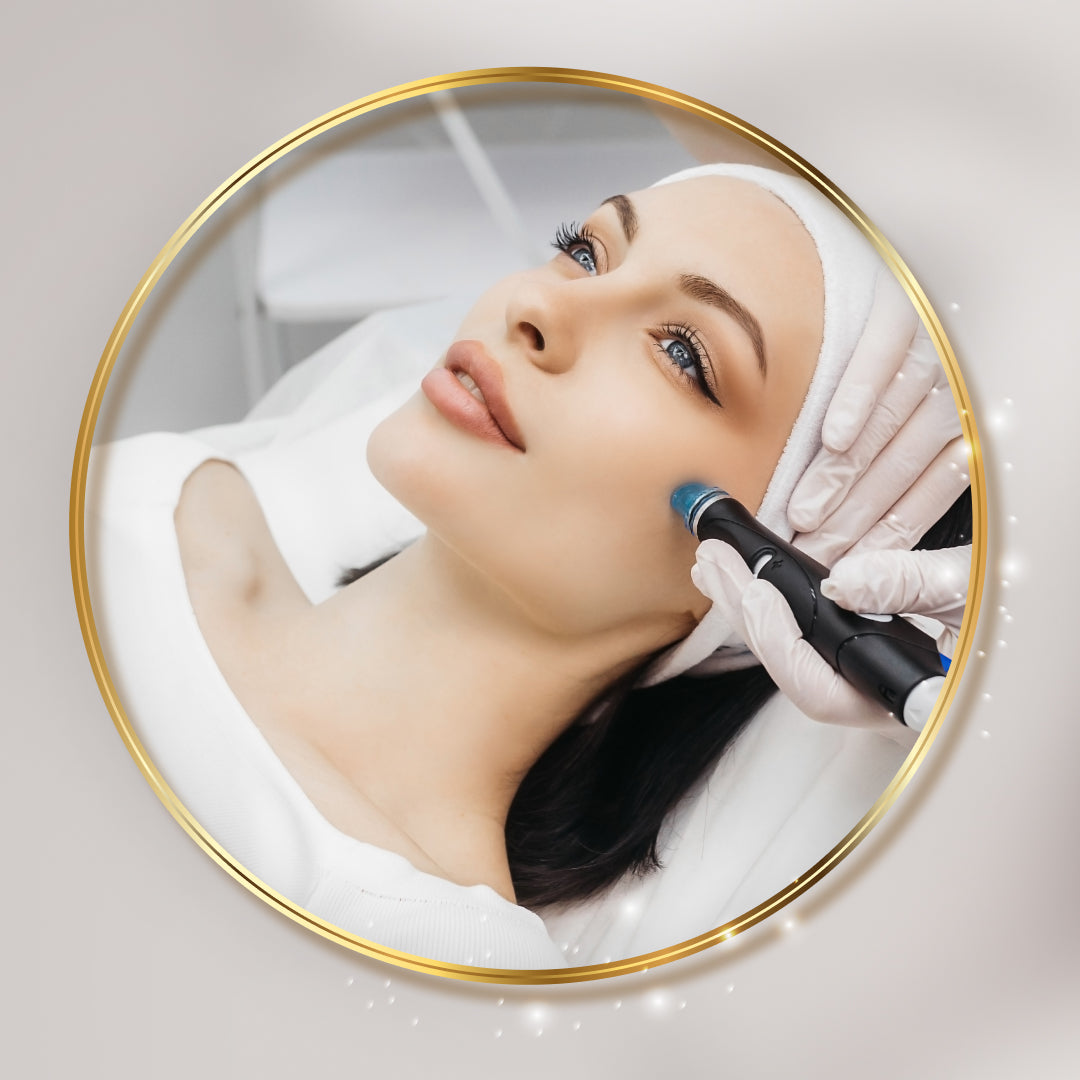 Regular price
Sale price
S$450.00
Unit price
per
check_circle In Stock
cancel Sold out
Free Pick Up at The Artisan Wellness — (435 Orchard Road, Wisma Atria Office Tower, Singapore)

Usually ready in 24 hours —
Free delivery — on all orders over

S$120

!
Secure checkout with
Jamie Yeo reviews Hydrafacial Syndeo! 
Use discount code: JAMIEYEOSYNDEO for $300 off first trial HydraFacial Syndeo Ala Carte. Limited to one use per customer only.
2 months ago, I walked into @the.artisan.wellness after a 13-hr flight back to Singapore with dull and flaking skin. I've been big fan of Hydrafacial, a medical-grade treatment that uses tech to cleanse, extract and hydrate with nourishing serums, so I knew the next gen Hydrafacial Syndeo would instantly transform my skin!

The Hydrafacial Syndeo treatment cleanses and extracts ALL the gunk out of my pores efficiently but gently. The serums feel stronger. (When I run my fingers along my face, the skin is completely smooth and bump-free after a sesh!).

The Hydration part is my fave. I don't know how the applicator can just "push" all the amazing hydrating and nourishing serum into my skin so painlessly but it just magically does! (There's a science behind it of course but all I'm interested in is that it works lol!)

After the serum is infused into my skin, there is an added MEDICAL GRADE LED light MODULE called the EllipStim treatment for more rejuvenation and increased blood circulation.

The result? Clean, dewy, glowing smooth skin!

If you don't like pain or invasive treatments with downtime but still want the results, this safe treatment is for you. No painful extractions which may cause new blemishes!

Simply visit The Artisan Wellness before an event to get instant smooth, radiant and youthful skin!

The Artisan Wellness is one of the first 3 medspas in sg and malaysia to launch the HydraFacial Syndeo. Priced at just $200 plus per session, it's very worthwhile (Beauty salons without medical grade devices or medical doctors to qc charge the same or higher for their manual/extraction "facials")

To reiterate, this is the latest version Syndeo which is much improved from the usual HydraFacial Elite devices (Artisan Wellness still has the Elite one for the nostalgic folks)

You'll LOVE the results! Give @the.artisan.wellness a call 98187887 or DM them if you have any further questions! Quote my "JAMIE YEO" during your appointment booking for a special free first trial ** !

**free sesh with further package purchase, terms and conditions apply**

HydraFacial Syndeo — The award winning deep pore cleansing facial.

A "medical-grade hydradermabrasion device" is used in the HydraFacial to carry out its revolutionary three-step programme of washing, exfoliating, and infusing skin with potent serums. In one session, the procedure combines a gentle chemical peel with painless extractions. It can increase radiance, moisturise, plump, and brighten the skin and is suitable for all skin types. Expect immediate, noticeable results with no discomfort or downtime. It is appropriate for treating skin issues like:
Oily, Enlarged & Clogged Pores
Fine Lines, Wrinkles

Saggy & Aging Skin

Dehydrated skin & Pigmentation 
The most well-liked face in Singapore is this multiple award-winning procedure. It can be modified to meet your own beauty objectives. Skin conditions including dryness, sensitivity, and acne are things of the past. Welcome to the new you.
Hydrafacial facts & figures
60+ patents globally
95% "Worth It" rating on RealSelf for 5+ years
100% of clients would recommend Hydrafacial to a family member or friend
95% of providers say Hydrafacial is extremely useful for attracting new clients into their practice
97% of Hydrafacial providers would enthusiastically recommend partnering with Hydrafacial
92% of clients would switch providers or aestheticians if they did not offer Hydrafacial
91% of Hydrafacial partners find significant value in carrying and offering Hydrafacial in their business
5 million social reach in 2022 that drive patients directly to your practice
Clogged pores are the past.
A step up from conventional microdermabrasion is hydrafacial. A three-step approach for deep cleaning, chemical peel exfoliation, and antioxidant serum injection are all parts of the therapy. The treatment will leave your skin moisturised and bright.

The procedure starts with a unique vortex suction to remove obstinate pollutants, dead skin cells, and clogged sebum from your pores. In order to guarantee that all blackheads and whiteheads are gone, manual extraction can also be done later.

Chemical peel acid would be discharged to extensively exfoliate the pores in order to completely remove any remaining congestion. Finally, to ensure strong hydration and a durable result, an antioxidant-rich serum containing peptides and hyaluronic acid would be infused.
Hydrafacial Benefits:
Thoroughly cleanse pore to remove excess sebum & dirt
Chemical Peel exfoliation (Salicylic acid & Glycolic acid)
Skin hydration with hyaluronic acid serum rich in antioxidants
Brighten skin with glowing effects
Suitable for most skin types with customisable options
Facial Procedure:
Hydrafacial takes 30 – 60mins. Treatment is customisable with LED light, extractions and premium mask & serum. SPF 50+ sunscreen will be applied at the end of treatment.
Recommended Skin Type for Hydrafacial
Perfect if you are suffering from:
---
Skin Brightening
Dull skin is typically a result of poor lifestyle choices and excessive sun exposure. Long-term effects will result in a dull complexion and a generally worn-out appearance.

The top layer of skin will peel off during the gentle chemical peel (Glycolic and Salicylic acid). Your skin will appear overall brighter and more glowing after the acid peel.
---
Congested Skin
The majority of us frequently come into contact with greasy skin, which causes clogged pores and blackheads. Blackhead infection will result in acne, which could leave scars.

The gold standard for deep pore cleaning is Hydra Facial Peel. The procedure consists of three steps with the focus on pore cleaning and general renewal.
---
Dry Skin
Similar to fine lines, ageing causes a gradual decline in hyaluronic acid synthesis. Over time, dehydration will cause our skin to become flaky and peel.

Hyaluronic acid rich in antioxidants and peptides is infused into the Hydra face peel to hydrate your skin. Maintaining constant skin hydration will avoid flaking and dry skin.
---
Large Pores
Excess sebum is typically the cause of enlarged pores. The buildup of sebum inside the pores will make them less elastic, resulting in bigger and more obvious pores.

The Hydra Facial Peel uses a vacuum deep clean to remove extra oil and grime. Any impurities will be removed through additional washing with a chemical peel, causing the pores to close.
---
Blackhead
The majority of us frequently come into contact with greasy skin, which causes clogged pores and blackheads. Blackhead infection will result in acne, which could leave scars.

The gold standard for deep pore cleaning is Hydra Facial Peel. The procedure consists of three steps with the focus on pore cleaning and general renewal.
Ever wondered why many celebrities have such perfect skin? You can too with Hydrafacial MD Elite Deep Pore Cleansing treatment.
HydraFacial Review Singapore
Treatment Time 30 – 60 mins
Recommended Sessions 6 session
Recommended Intervals 2 – 3 weeks
Recovery Time Zero Downtime, Zero Pain - Same day
100% painless
Maximum hydration
No downtime
Guaranteed results from 1st session
Hydrafacial Machine vs HydraPeel
The first USA-made device, the HydraFacial, uses unique vortex technology to produce hydradermabrasion, an improved kind of microdermabrasion. Due to the popularity, many replicas of the same technology are being sold in the market. Typically, these machines are produced in China or Korea.

The names of the replica machines are frequently HydraPeel, AquaPeel, HydroPeel, etc. These devices exfoliate, moisturise, and clean your face using hydradermabrasion technology. We provide both hydradermabrasion machines at Bio Aesthetic. Due of its proprietary technology, Hydrafacial pricing are typically more expensive.

Although Hydrapeel does deliver excellent deep pore cleansing results, many clients believe Hydrafacial offers superior outcomes because of their patented solutions and vortex technology.
Microneedling vs Hydrafacial
Two of the best face procedures for skin rejuvenation are hydrafacials and microneedling. Both treatments are effective against face flaws such enlarged pores, uneven skin tone, and dry ageing skin.

In order to stimulate collagen formation and revitalise skin, microneedling employs ultra-fine needles to cause microscopic injuries on the skin's surface. Higher cell turnover and collagen/elastin synthesis will be encouraged while the wound heals, improving the facial complexion.

For acne-prone skin, dry skin, and all-around relaxation, hydrafacial would be the superior option when deciding between the two treatments. Acne scars and ageing skin are better candidates for microneedling. For the best skin experience, combine the two face treatments.
Hydrafacial for Acne
One of the best facials for acne-prone skin is hydrafacial. With no downtime and effective results, the treatment is appropriate for all ages, skin types, and issues and uses a proprietary 4-step method that includes cleansing and exfoliating, acid peeling, extraction, and hydrating.

It is a very good treatment for dead skin, whiteheads, blackheads, and clogged pores. Clogged pores start to show up when debris such as dead skin cells, oil, or dirt get trapped inside your pores. Acne outbreaks can be brought on by an accumulation of sweat and oil as well as by pores that are already clogged.

The unique Vortex technology used in Hydrafacials cleans the skin of dead skin cells, oil, and debris. Exfoliation will encourage the regeneration of new cells and reduce pore size for a healthier complexion.
What practitioners are saying
"In an industry where trends, treatments and machines tend to come and go, Hydrafacial has endured and remains our most popular treatment. It is the backbone of our clinic, and whilst it is used as a 'gateway drug' to other treatments, the stand-alone results are impressive in their own right."

– Dr Sarah Boxley, SkinBox Clinics, Perth
---
"Hydrafacial treatment can be tailored to each individual with an option of different boosters for different skin concerns and conditions. The disposable spiral- designed tips used for each step are gentle and leaves the skin feeling smoother, clearer and hydrated. Patients with acne and congested pores see a significant improvement, with fewer acne lesions, blackheads and blocked pores, leaving clearer, more radiant-looking skin. Hydrafacial can be performed on all skin types and complements the results of skincare used at home and other rejuvenating laser and skin treatments performed in the clinic."

– Dr John Donnellan, Bondi Junction Skin Cancer Clinic, Sydney
---
"The Hydrafacial is one of our most in-demand treatments here at Youth Lab – it's a firm favourite for clients and team members alike. With consistent sessions, it's remarkable to see the changes in our clients' skin.

Clients who visit us for Hydrafacial treatments are amongst our most loyal. They keep coming back for the initial Hydrafacial glow as well as the long-term results."


– Dr Kate Jameson, Youth Lab, Perth
---
"'Hydrafacial immediately results in a smoother, more hydrated and glowing skin. With a course of Hydrafacial treatments, the skin is brightened and we see a softening of fine lines. It is particularly beneficial in treating acne skins.

Hydrafacial is the starting point for all skin treatments in the clinic. It is good for all skin types but allows us to cater to a younger demographic as well."

– Dr Steven Liew, Shape Clinic, Sydney
---
"We are achieving great clinical results with Hydrafacial! Our patients report improved skin texture and tone, increased hydration and moisture retention, along with reduced acne blackheads. Offering Hydrafacial as a service alongside our laser and injectables also diversifies the range of the treatments we offer, providing patients with more options and increasing revenue."


– Dr Davin Lim, Dermatologist, Brisbane
---
"The Hydrafacial has truly been a versatile piece of equipment that we have been using at Lisa Rush Skin Clinic for over 3 years now. The results can be fantastic. We market it as either a 'skin fitness treatment' for those seeking a regular brighten and hydration of the skin, or as an adjunct for targeting more focused concerns such as acne, pigmentation, or scalp health. We also use it as a pre-treatment prep for other in-clinic modalities.

The main benefits for us are optimising skin health, which in turn maximises treatment results. The treatment brings clients back to the practice on a more regular basis for skin maintenance, but also, as it is a more familiar brand name now, it brings new clients to the practice seeking this treatment.

Hydrafacial not only allows us to offer a wider range of treatment offerings but it is also a great income generator for the clinic. We tier our treatments from the signature treatments for those that are time- poor or budget-conscious right through to more deluxe treatments where there is a bigger spend and more 'add ons' to offer."


– Lisa Rush, RN, Lisa Rush Skin Clinic, Sydney
---
"Our patients love their Hydrafacial treatments because they are very comfortable (even relaxing), and they feel and look fantastic at the end. Patients love to see how much debris was extracted in the waste jar!

I partner Hydrafacial treatment with all the other treatments we provide at our clinics. The reason for this is that it helps with lines and wrinkles, elasticity and pores, skin texture, pigmentation problems, enlarged pores and oil congestion. My patients who are coming in for injectables, laser or other devices achieve a better result when they combine their treatment with Hydrafacial.'


– Dr Saras Sundrum, Dr Saras & Co, Sydney
---
HydraFacial Syndeo
HydraFacial Syndeo™ is the latest head-to-toe glow treatment; a luxurious step-up version of HydraFacial — an award-winning medical-grade, non-invasive, multi-step treatment used for clearing pores and hydrating the skin. The treatment begins with a physical and chemical peel that cleanses the skin, removes dead skin cells as well as excess sebum through gentle exfoliation and relaxing resurfacing.
Featuring new Handsfree Cloud system from HydraFacial (enhanced hygiene with handsfree control, automated intelligent serum delivery, upgraded HydraFacial Serums, cloud info live upload to detect accurate amount and type of serum used, treatment parameters for each patient).
Face
Address unique face concerns with the latest HydraFacial Syndeo™.

Fine lines and wrinkles
Elasticity and firmness
Dryness
Congestion and acne
Dark spots
Redness
Pigmentation
Pore size
Lip & Eye
Perk Lip and Perk Eye utilize powerful ingredients and blends to rejuvenate the most delicate areas of the face.

Lightly plumped and hydrated lips
Visibly smoother and exfoliated lips
Visibly brightened, toned and firmer outer eye
Body
Head-to-toe glow with targeted treatments such as:

Hand protocol helps dry and aging hands look younger
Clarifying back protocol to clear congested skin
All-body lymphatic protocol to reduce fluid tension and puffiness
Booty protocol to bring out the glow in the glutes
Scalp
Hydrafacial Keravive treatment supports natural hair growth with a hyper-concentrated cocktail of rejuvenating peptides to experience results like:

Cleaner, exfoliated, and hydrated scalp and hair follicles
Increased scalp circulation
Visibly improved appearance of healthier, thicker, fuller-looking hair
Rave Reviews From Our Clients
1. Our first client is Tyler Ten who is an acclaimed Mediacorp actor, model and martial arts instructor. His notable shows include In Safe Hands and All Around You. The Artisan Wellness's HydraFacial Syndeo is his go-to medical facial to maintain his skin from the harshness of long hours of makeup on set, as it keeps his skin clean and youthful. Catch him on IG and TikTok at @tylertennn.

2. The statuesque Roxanne appears next, sharing her HydraFacial Syndeo from The Artisan Wellness with her followers. As an influencer, her audience really like little updates on her life, and she always emphasises that The Artisan Group is to thank for her effortless beauty. Follow her on IG at @bbbyroxy for more fashion inspo!

3. Midi is well-known on TikTok and IG as @midiforreal, the hilarious mom who does it all. As a newly minted mother to Xiao Jojo, Midi somehow always manages to find time out of her busy schedule for self-care and chooses The Artisan Wellness as her go-to beauty spot - the HydraFacial Syndeo being her new favourite treatment!

4. Jia Wei may look young and bubbly, but she's a hustler and extremely career focused! Despite her busy schedule and constant work trips, she always has time to pop by The Artisan Wellness and treat her skin to a HydraFacial Syndeo — a lifesaver in between her travels! Find her at @itspekk on both IG and TikTok.

5. Olivia believes that beauty takes work, which is why she makes sure to supplement her wellness and skincare regimen with a monthly dose of The Artisan Wellness — the HydraFacial Syndeo is a recent favourite of hers! Keep up with her on IG at @deluluxo.
HydraFacial Syndeo launches at The Artisan Wellness!

Our beautiful JW got a HydraFacial Syndeo today
Instant GLOW ✨ with Hydrafacial Syndeo #viral #skincare #hydrafacial #aesthetics #hydrafacialglow #hydrafacialnation #fyp
Hydrafacial Syndeo FAQ
HOW LONG DOES HYDRA PEEL TREATMENT TAKE?

Hydra Peel treatment will take approximately 30 – 45 mins depending on the add ons. The base treatment will take 30 mins. It you include add on of Manual Extraction or LED Light Therapy, the treatment will take an additional 15 mins.

IS HYDRA PEEL PAINFUL?
No. There is no pain associated with Hydra Peel. The only sensation will be from the suction. It is a very comfortable treatment overall.
IS THERE ANY DOWNTIME WITH HYDRAPEEL?
The beauty about Hydra Peel is there is no downtime for most people. It is a perfect treatment to go during lunch time. There are a small percentage of people who will a temporary redness, however it will subside over 1-2 hours. Results varies between individual.
HOW MANY SESSION IS RECOMMENDED?
We recommend 2 sessions per month over 3 intervals to maintain the hydrated skin.
WHAT KIND OF RESULTS CAN I EXPECT?
Hydra Peel is extremely effective if you are suffering from dull skin & congested skin. The vacuum suction from Hydrapeel will clear out any excess dirt from your pores. The process of Chemical Peel will dissolve any remaining dirt in the pores. The infusion of serum will ensure your face is left pulp and hydrated. Your skin will feel more hydrated and healthier after the treatment.
WHAT EXACTLY IS HYDRAPEEL?

Hydra Peel is an upgraded technology of microdermabrasion.Hydra Peel is more lenient on the skin during the exfoliation process. The shedding of dead skin cells is gentler and much more pleasant than microdermabrasion. It is a non-invasive, multi-action treatment that combines the hydradermabrasion, chemical peel, and painless extractions in a treatment.
---
Artisan Healer Masque 
Main Ingredients : Stem Cell, EGF, Adenosine, Peptide.
Artisan Healer Masque is clinically tested and specifically formulated for the relief of damaged skin following dermatological procedures such as peeling.
➚ Learn more about Artisan HydraFacial Syndeo on Artisan Wellness Website.
➚ Purchase Artisan Healer Masque here.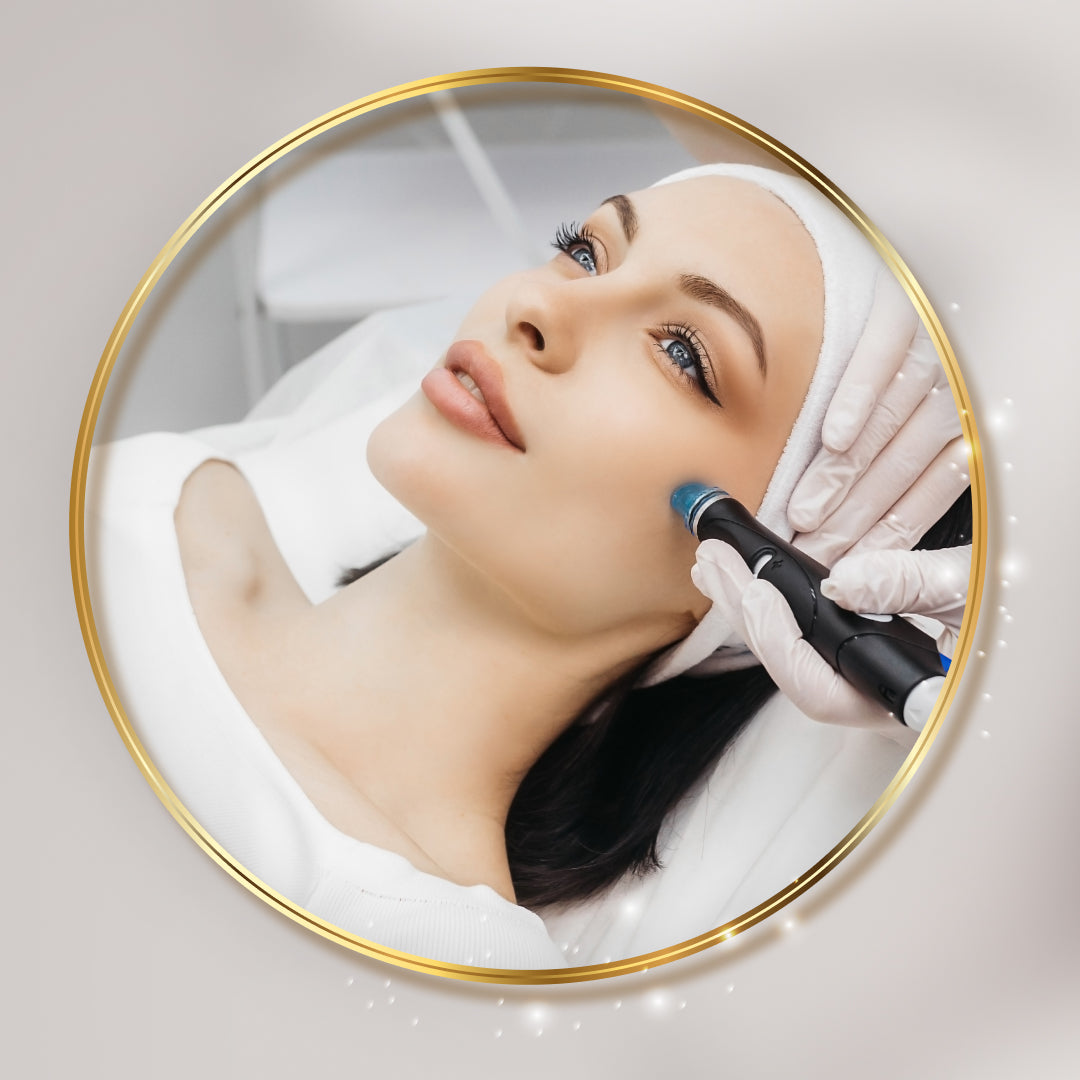 When will you restock?

Want to purchase a product but it is out of stock?

Kindly check with us

if any of the product you wish to purchase is out of stock, or
if you wish to find out whether a product will be restocked, or
when will the new stock arrive.

Whatsapp us now, our friendly team will be happy to assist you!
Can I pick up in store?
How long will it take to ship to me?

We usually fulfil customers' orders within 3 business days after payment is received.

Have further questions? Whatsapp us now.
What is your return policy?

Our returns policy lasts 3 days. If, for whatever reason you are not completely satisfied with your product, we are happy to offer a credit on goods returned to us within 3 days of purchase provided they are in their ORIGINAL packaging, unopened and unused condition.

Kindly email us at theartisanwellness@gmail.com or call us at +65 98187887 prior to any returns.

Refunds are not allowed.

To complete your return, we require a receipt or proof of purchase.

Please do not send your purchase back to the manufacturer.