100% Safe & Genuine
We sell Medical Grade Skincare which are sold by doctors only.
Get $100 off treatment
Refer a friend and enjoy $100 off for both of you.
VIP Membership Benefits
Enjoy special bonuses and unique discount coupons.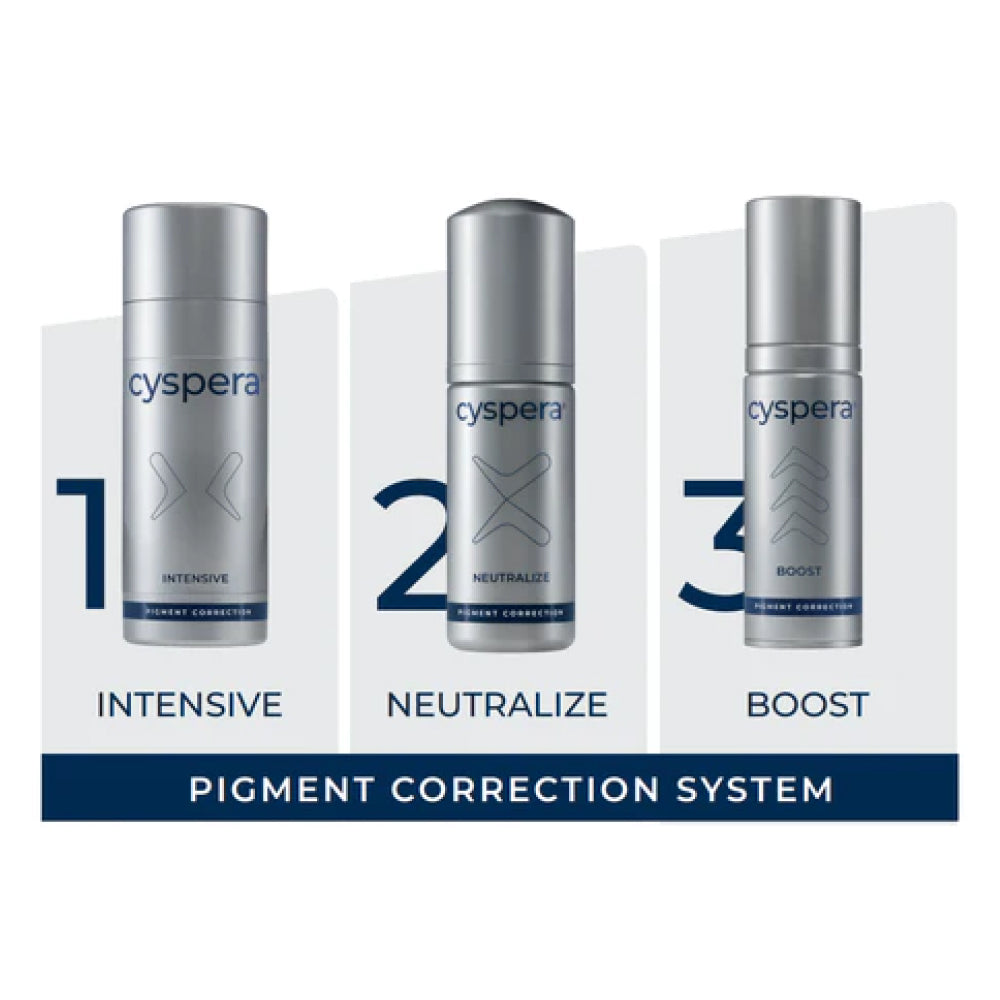 Cyspera 3-STEP Pigment Correction System
Regular price
Sale price
S$390.00
Unit price
per
check_circle In Stock
cancel Sold out
Pickup currently unavailable at The Artisan Wellness
Free delivery — on all orders over

S$120

!
Secure checkout with
Ground-breaking science for pigment correction
New Cysteamine Isobionic-Amide Complex™
The all-new Cysteamine Isobionic-Amide Complex™ activates powerful synergistic effects. Built into the new Cyspera Intensive System™, it is clinically proven to be fast and effective against hyperpigmentation without the concerns of corticosteroids, retinoic-acid and hydroquinone.
Isobionic-Amide multiplies the pigment correction efficacy of Cysteamine by inhibiting multiple steps in the melanogenesis pathway, 18% more effectively than our previous systems. The active ingredient Cysteamine is naturally present in human skin cells. Cysteamine regulates melanin synthesis in the skin, and has been formulated to work as this effective topical treatment, Cyspera®.
Correcting Hyper-Pigmentation, hope for your skin in a new 3-Step System
1. CYSPERA INTENSIVE™
The cysteamine complex delivers a powerful antioxidant activity to improve the appearance of persistent brown patches and dark spots.
CYSPERA INTENSIVE™ Cysteamine Isobionic-Amid Complex™ delivers a powerful antioxidant activity to improve the appearance of persistent brown patches and dark spots, reducing melanin production, enhancing your skin's own natural Cysteamine, and instantly lightening pigmentation to smooth out your skin tone.
2. CYSPERA NEUTRALIZE™
Helps re-balance the skin pH and prepares the skin for Cyspera Boost™.
CYSPERA NEUTRALIZE™ AHA-Amino Acid Complex neutralises the smell of Cysteamine and re-balances the epidermis, preparing your skin for the application of Cyspera Boost.
3. CYSPERA BOOST™
Isobionic-Amide Complex™ works synergistically to even skin tone, improve complexion and deliver a natural and healthy glow.
CYSPERA BOOST™ The Isobionic-Amide Complex™ works synergistically with Cyspera Intensive™ to even skin tone, improve complexion and deliver a natural and healthy glow. Limiting the production of melanin, BOOST™ supports the work of Cysteamine, brings in Retinol and antioxidants to Retinol and an antioxidative complex provide a visual pigment correction effect by increasing non-pigmented skin layers and shading, and soothes the skin after your application of Cyspera Intensive™. 

SCIENTIS: THE PIGMENTATION AUTHORITY
The Swiss dermatology company dedicated to skin pigmentation.
We aspire at leading the transformation of the Aesthetic Dermatology with the Skin of Colours in mind. We work to offer highly differentiated molecules, technologies and products specifically addressing the unmet Medical and Aspirational needs of the great diversity of People of Colour. 
FAQ
Who can use Cyspera®?
Cyspera® can be used on all Fitzpatrick skin types.
Can Cyspera® be used in summer and/or during sunny days?
Cysteamine is not a photosensitiser. Cyspera® can be applied regardless of the sun intensity. However the daily use of a high SPF sunscreen cream is recommended to achieve results more rapidly.
Can Cyspera® be used in the long term?
Cyspera® can be used for long periods of time. Based on clinical setting observations, improvement continues to be seen after 16 weeks and cysteamine has been prescribed for 6 months of daily use with positive results. Once the desired results are achieved, they can be maintained with twice weekly applications of topical Cyspera®. Some of the first Cyspera® patients are still under a maintenance regimen.
Can Cyspera® be used in other parts of body?
Cyspera® is safe to be used on any part of the body (under the eye, lips, bikini lines, arms, inner thigh) For sensitive areas, we recommend you dilute Cyspera® with your moisturising cream and leave on for 5 minutes, for the first days. If no irritation is observed, you can gradually increase the exposure time up to 15 minutes maximum.
How soon results can be seen with Cyspera®?
In clinical studies, results were seen as early as 8 weeks with daily use. After 16 weeks of usage, significant improvement in the appearance of skin discolouration has been observed.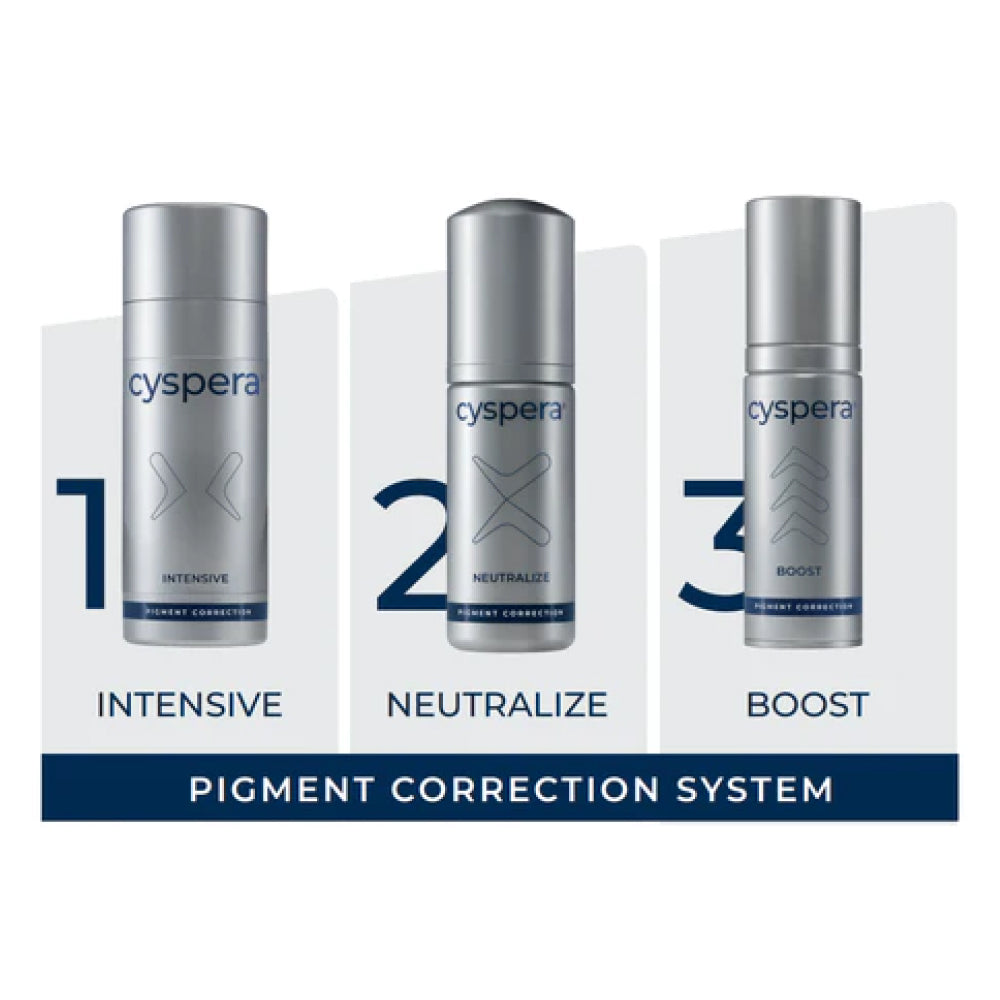 When will you restock?

Want to purchase a product but it is out of stock?

Kindly check with us

if any of the product you wish to purchase is out of stock, or
if you wish to find out whether a product will be restocked, or
when will the new stock arrive.

Whatsapp us now, our friendly team will be happy to assist you!
Can I pick up in store?
How long will it take to ship to me?

We usually fulfil customers' orders within 3 business days after payment is received.

Have further questions? Whatsapp us now.
What is your return policy?

Our returns policy lasts 3 days. If, for whatever reason you are not completely satisfied with your product, we are happy to offer a credit on goods returned to us within 3 days of purchase provided they are in their ORIGINAL packaging, unopened and unused condition.

Kindly email us at theartisanwellness@gmail.com or call us at +65 98187887 prior to any returns.

Refunds are not allowed.

To complete your return, we require a receipt or proof of purchase.

Please do not send your purchase back to the manufacturer.