100% Safe & Genuine
We sell Medical Grade Skincare which are sold by doctors only.
Get $100 off treatment
Refer a friend and enjoy $100 off for both of you.
VIP Membership Benefits
Enjoy special bonuses and unique discount coupons.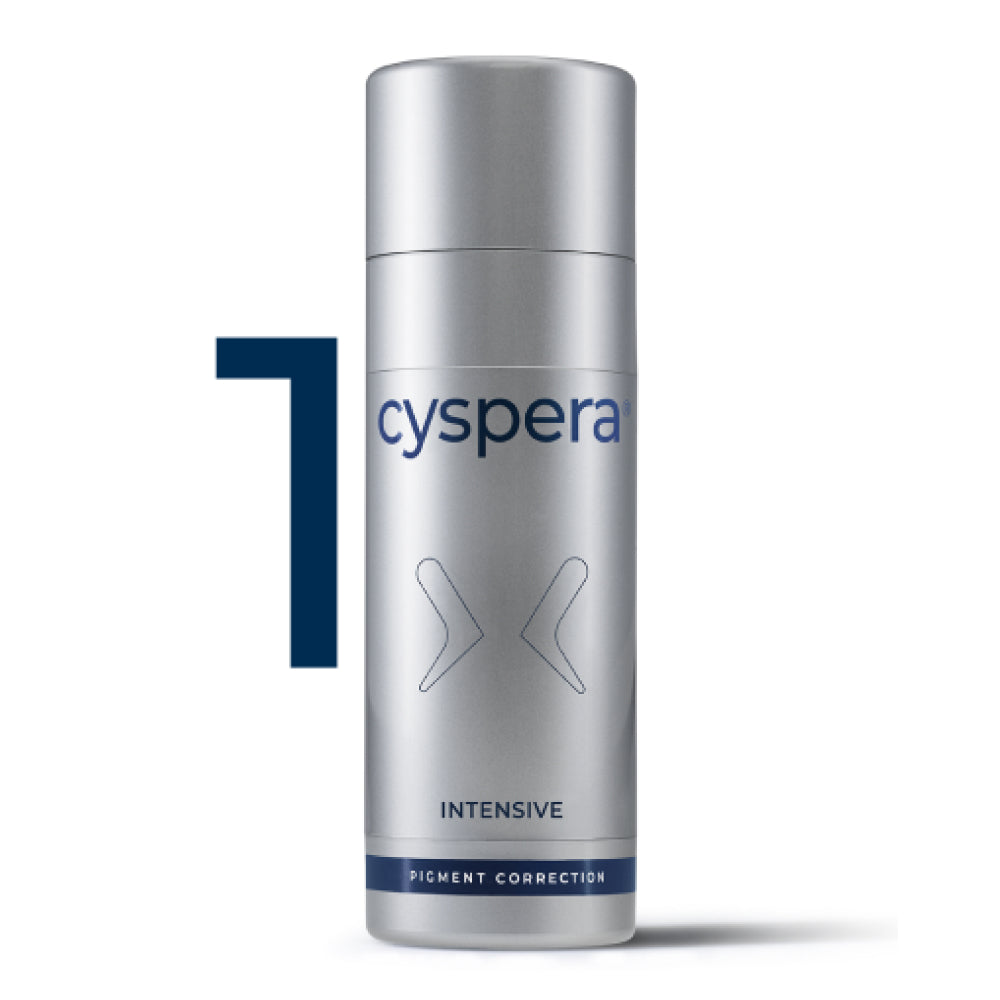 Cyspera Intensive™ Step 1
Regular price
Sale price
S$250.00
Unit price
per
check_circle In Stock
cancel Sold out
Pickup currently unavailable at The Artisan Wellness
Free delivery — on all orders over

S$120

!
Secure checkout with
Cyspera Intensive™ is formulated with a cysteamine catalyst complex that delivers a powerful antioxidant activity to improve the appearance of persistent brown patches and dark spots.
---
Make The Move To Even Skin Tone
Cyspera® Intensive System™ pigmentation corrector cream is formulated with the unique Cysteamine Isobionic-Amide Complex™️ that activates powerful synergistic effects, and is clinically proven to be fast and effective to target hyperpigmentation without the concerns of corticosteroids, retinoic acid and hydroquinone.
Cysteamine + Isobionic-Amide
Isobionic-Amide multiplies the pigment correction efficacy of Cysteamine by inhibiting multiple steps in the melanogenesis pathway.
Cysteamine + AHA
AHA stabilises Cysteamine, which enhances its permeability into the skin and reduces its smell on skin
Isobionic-Amide + AHA
AHA reacts immediately with Isobionic-Amide, which produces an instant pigment lightening
The
 

Cyspera® Intensive System™ is a powerful, yet gentle, 12 to 16 week depigmenting home treatment cream for hyperpigmentation concerns anywhere on the face or body with no associated downtime or side effects.
Significantly improve the appearance of stubborn brown patches and dark spots
Brighten and even skin tone with a natural glow
Suitable for all skin tones and can be used from head to toes
Recommended by dermatologists
Powerful antioxidant activity for improved skin health
Non-cytotoxic, non-mutagenic, non-carcinogenic
Well tolerated for long-term use   
What Can It Treat?
Melasma, hyperpigmentation, uneven skin tone, Post Inflammatory Hyperpigmentation(acne marks), Lentigo, Freckles, Axillae, Elbows, knees & Finger Joints Hyperpigmentation, Periorbital Hyperpigmentation, Lips Discoloration.
Contraindications:
Allergies to ingredients in the system
Personal or family history of Vitiligo
Pregnancy or breastfeeding
On Roaccutane
Eczema or compromised skin barrier
What to do in case of..
Redness
A warming sensation and mild redness might occur immediately after application, but it will usually disappear 30 minutes after washing off the skin. This is a normal reaction and may happen during the first few days of treatment.
In case of sustained redness, stop cysteamine for a few days and continue to moisturise. When the skin redness is completely subsided, re-start the application of cysteamine cream with lower exposure times (5 to 10 minutes only) and/or the frequency of applications (once every other day). Increase moisturiser application during the day. The exposure time can be gradually increased to 15 minutes over a few weeks if no signs of redness exist.
Dryness
Dryness of the skin may occur in the first few days of application, while the skin is adjusting. The frequent use of moisturisers is very important as skin dryness increases the tendency for skin irritation. In the case skin dryness does not subside with the frequent use of moisturisers, the "stop and re-start" protocol, as mentioned above, should be done.
Itchiness
A tingling sensation might occur immediately after application, but it will usually disappear 30 minutes after washing off the skin. This is a normal reaction and may happen during the first few days of treatment.
True allergic reactions to cysteamine cream are quite rare. However, itchiness can be a sign of allergy and in the case of sustained itchiness the product must be discontinued. Decreasing the exposure time does not solve the problem of allergy. In this case a few days of treatment with a low- or moderate potency topical corticosteroid might be necessary.
Worsening of Hyperpigmentation
Redness might be confused with hyperpigmentation. 
If skin irritation is not managed and the applications are continued despite the inflammation, post inflammatory hyperpigmentation might occur.
Time Frame For Clinical Results To Be Seen With Cyspera:
In clinical studies, results were seen as early as 4 weeks with daily use. After 16 weeks of usage, significant improvement in the appearance of skin discoloration has been observed.
Individual results may vary. Maintenance can be continued indefinitely
Flawless And Glowing Skin With Cyspera® In 16 Weeks
 

Clinically proven results:
92% of subjects saw significant improvement in the appearance of brown patches 
67% pigment correction in the appearance of stubborn discoloration
Based on clinical setting observations, improvement continues to be seen after 16 weeks and cysteamine has been prescribed for 6 months of daily use with positive results.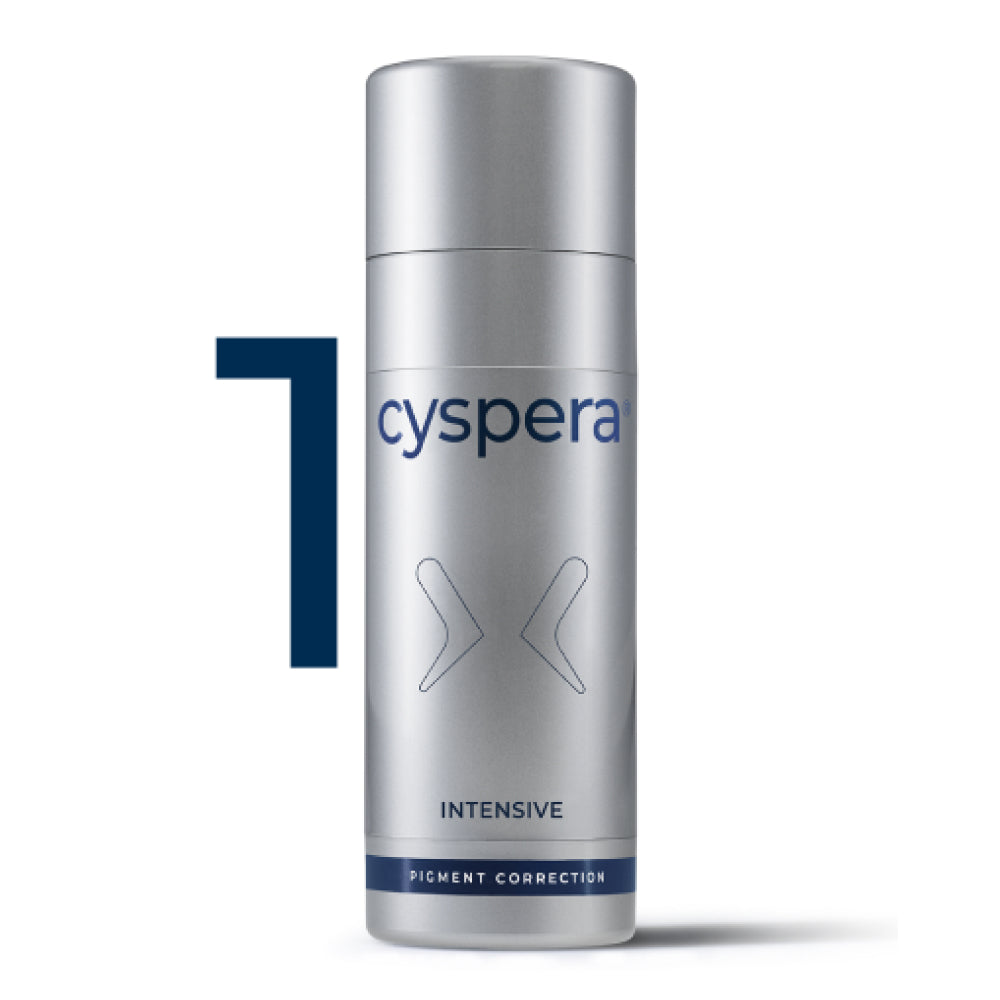 When will you restock?

Want to purchase a product but it is out of stock?

Kindly check with us

if any of the product you wish to purchase is out of stock, or
if you wish to find out whether a product will be restocked, or
when will the new stock arrive.

Whatsapp us now, our friendly team will be happy to assist you!
Can I pick up in store?
How long will it take to ship to me?

We usually fulfil customers' orders within 3 business days after payment is received.

Have further questions? Whatsapp us now.
What is your return policy?

Our returns policy lasts 3 days. If, for whatever reason you are not completely satisfied with your product, we are happy to offer a credit on goods returned to us within 3 days of purchase provided they are in their ORIGINAL packaging, unopened and unused condition.

Kindly email us at theartisanwellness@gmail.com or call us at +65 98187887 prior to any returns.

Refunds are not allowed.

To complete your return, we require a receipt or proof of purchase.

Please do not send your purchase back to the manufacturer.